raeslg
30000-100000 Lumens 3 Modes High Brightness LED Flashlight - sthorie
Free Shipping
Cash On Delivery
Free Shipping

7Days Free Return & Exchange
BUY NOW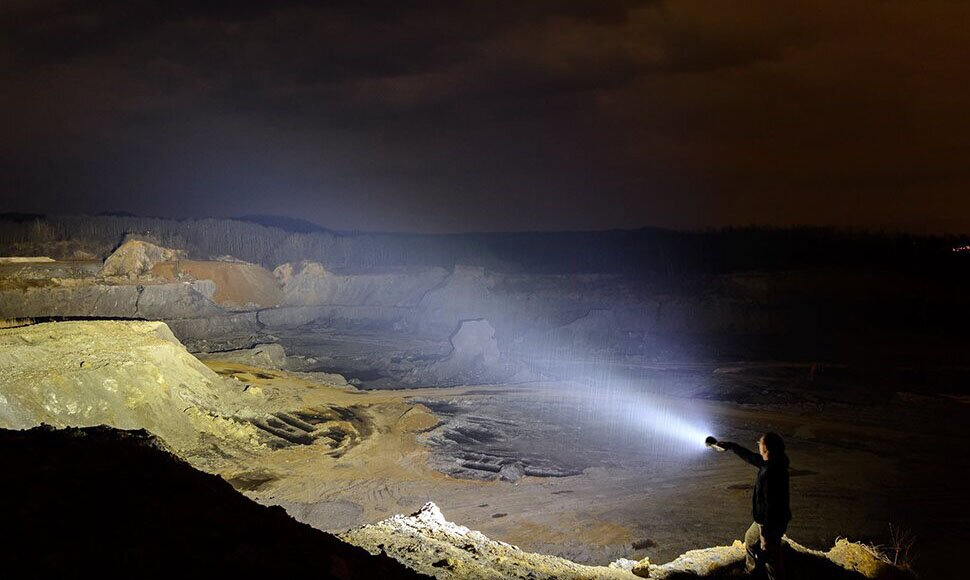 Features:
SUPER BRIGHT: The MS18 is the brightest powerful flashlight in the World. With a solid build and blinding brightness, MS18 rechargeable flashlight comes with 18pcs Cree XHP70 2nd high lumens LEDs, max output is up to 100,000 lumens. Good for power outage, camping, hiking, caving, exploring etc.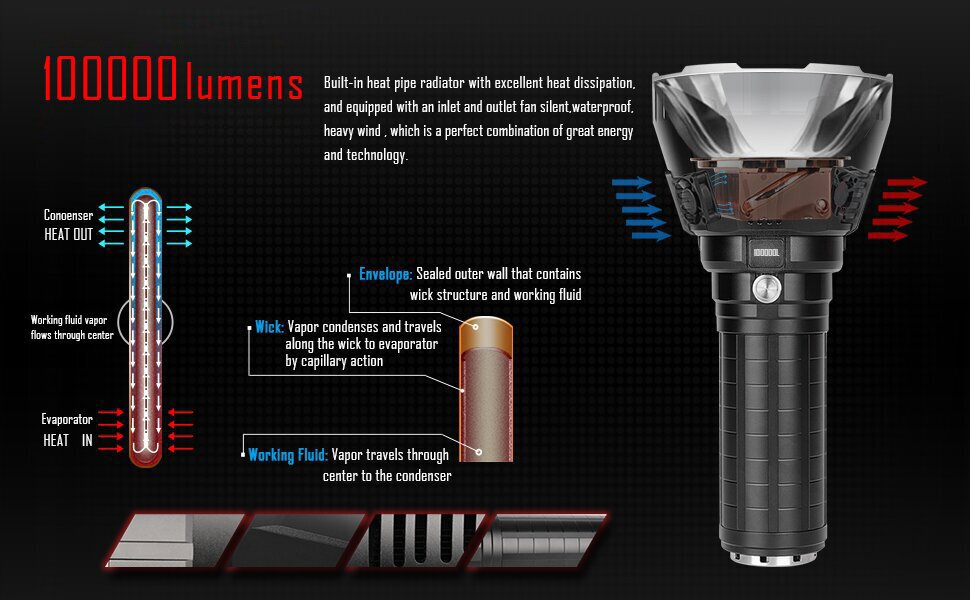 SUPER BRIGHT WIDE BEAM: Ultra wide beam effortlessly illuminates a whole room or backyard. It is 50 times brighter than car lights. And this led flashlight is powered by a rechargeable battery pack (included) which helps save the battery cost and is very environmental friendly. Makes for a practical addition to any household or emergency kit.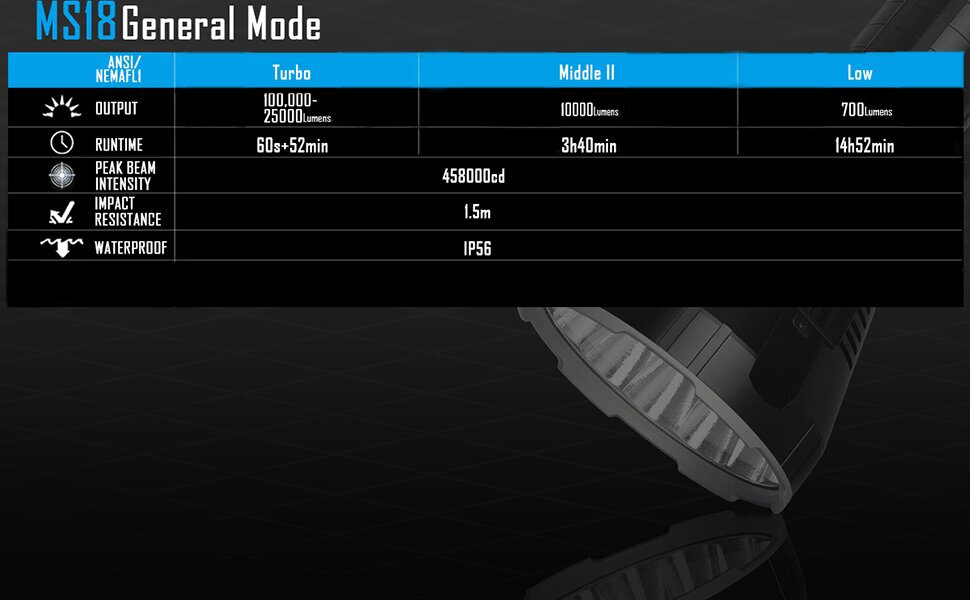 OLED Display: digital screen of the bright flashlight will display its electricity level, then we know clearly how much power of battery is still there.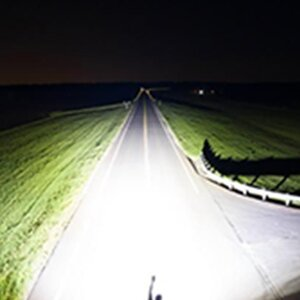 TOUGH & SMART DESIGN: This MS18 powerful flashlight is rechargeable, made of high performance aluminum alloy, sturdy and durable,designed to be virtually indestructible. First flashlight with heat pipe cooling system(cooling fans), ensure the high performance and longer runtime on high output. and is IP68 waterproof and dustproof, which make the flashlight more durable and tough.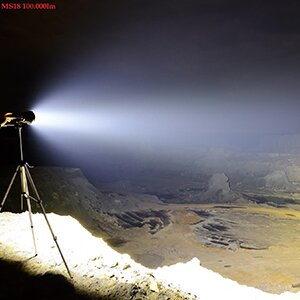 HOW TO USE: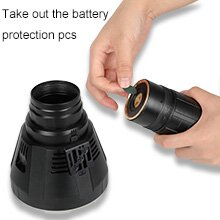 For first use, please take out the battery protection pcs.(it is between flashlight head and battery pack).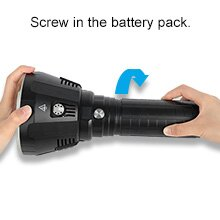 Screw it as tightly as you can, as the flashlight need high current, so if not tight enough, it won't be able to pass it's current.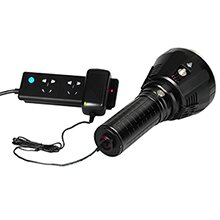 Do charge the batteries before you use.
Charging 8pcs 21700 batteries will take out 4 hours 25 minutes.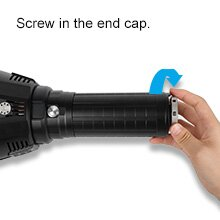 Screw in the end cap after you charged it.
Specifications:
Built-in self-testing intelligent charging circuit which is convenient, fast and safe.
Three power levels which can be changed quickly with instant turbo available.
High efficiency constant current circuit maintains consistent brightness.
Built-in thermal control module automatically adjusts the brightness output to keep the unit from overheating.
Combination of toughened ultra-clear mineral anti-reflective coated glass.
Aerospace-grade aluminium alloy body, wear-resistant Type Ⅲ hard-anodized surface treatment.
Waterproof to IPX-8 standard. (2 meters submersible)
Recommended Commodities
After-sales Service
ID:19882055

trauisynfupt@gmail.com
About shipping method
Support cash on delivery + free postage + seven days no reason to return! If you have any questions about receiving the goods, please contact our online customer service! You can also contact trauisynfupt@gmail.com at any time. Please also attach your name and contact information and order number in the mail, so that we can promptly handle it for you, I wish you a happy shopping! ! !
About delivery time
After the order is successfully placed, we will arrange the goods according to the order of the order. The distribution period is about 3 working days, and the general arrival time is about 7 working days.
How to apply for a return
Return due to quality reasons: Within 7 days from the date of receipt of the goods, send an email to trauisynfupt@gmail.com to the after-sales service center. The customer service will accept the application within 1-3 working days after receiving the mail. Your request.
Return process
Confirm receipt - apply for return - customer service review - user return goods - warehouse receipt inspection - return exchange review - refund / exchange;
Please specify the order number, name, and phone number.
How to cancel an order
To cancel the order, you need to send an email to the after-sales service center and indicate the relevant reason. The content of the email should indicate your order number, name, and phone number.